The bane of every parents existence — LEGOs
Of all the toys Queen B sells, the brightly-colored, hard plastic blocks known as Legos are among the most popular. The name 'LEGO' is an abbreviation of two Danish words "leg godt", meaning "play well". LEGO was founded out of desperation by Danish woodworker Ole Kirk Kristiansen when people stopped buying his furniture during the Great Depression. He managed to sell his mini wood furniture and ladder 'salesmen's samples' as toys, so in 1932 his workshop switched over to just making wooden toys.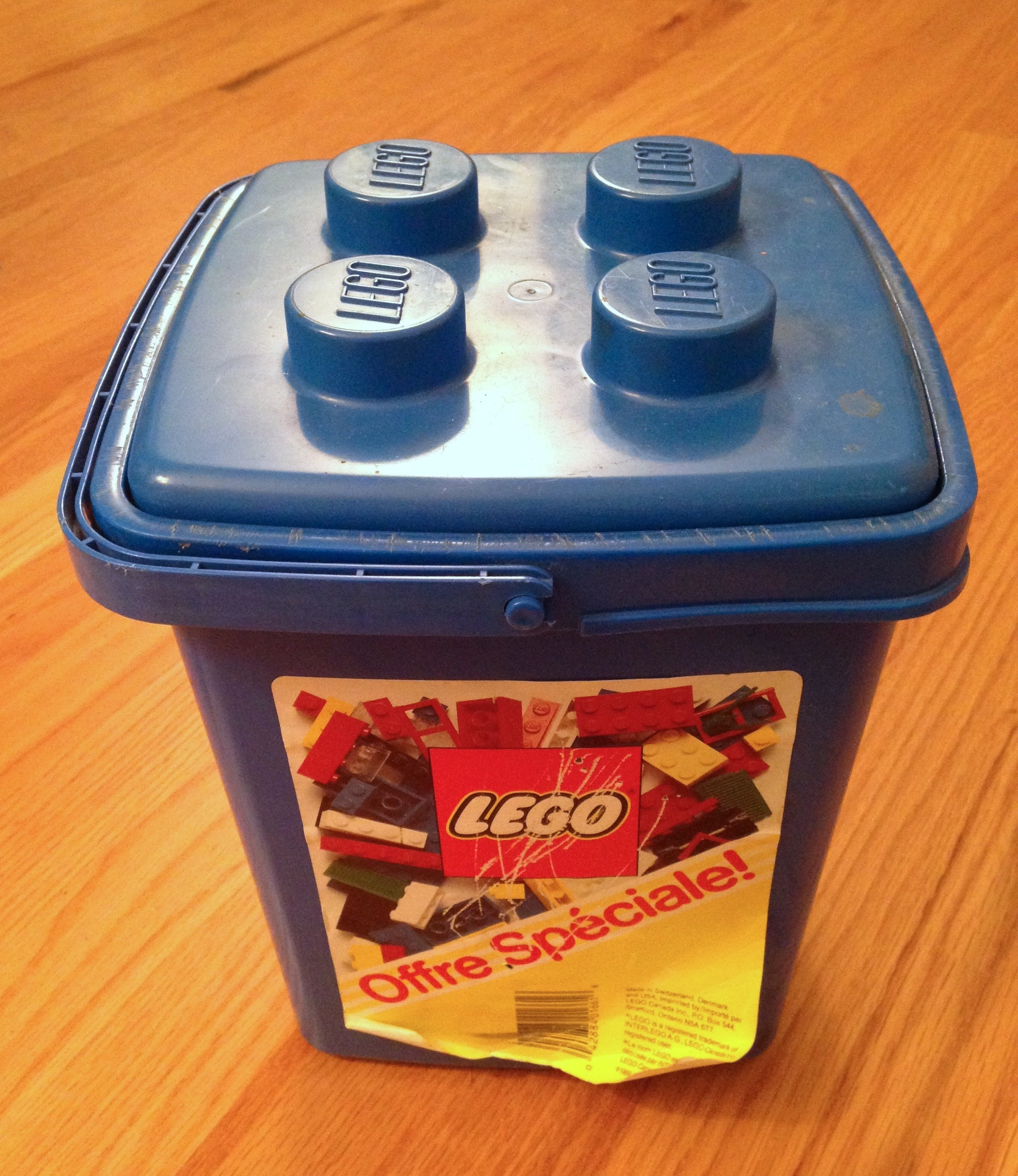 In 1947 the LEGO Group came across samples of "Kiddicraft Self-Locking Building Bricks" designed by Hilary Fisher Page. In what today looks like an act of industrial espionage (or at the least, copyright violation) the Kiddicraft blocks became the prototype for Lego blocks. In 1949 Lego purchased a plastic injection molding machine to make "Automatic Binding Bricks" and in 1953 renamed their toy Lego Mursten, or "Lego Bricks."
The plastic bricks were not as popular as the wooden toy line was at first, but in 1960 a warehouse fire destroyed most of the company's inventory of wooden toys and it was decided to focus on plastic. By then the time was right and by the end of that year, the Lego Group was employing more than 450 people. In 1961, Lego licensed Samsonite (maker of plastic luggage) to produce and sell Lego products in the U.S. and Canada.
Lego passed from father to son and is now owned by a grandchild. The company marches into the 21st century with a popular line of construction toys, as well as products and services including board games, retail stores, Lego video games, Lego films, Legoland theme parks, and Lego Serious Play consultant services. They are everywhere!
But Legos vast popularity among kids who don't always pick up after themselves has also given them an unintended claim to fame; an endless supply of jokes re: the agony of stepping on one. There are so many Lego jokes you'd think that before their invention, a parent bringing their kid a glass of water in the middle of the night would be completely safe, right?
Not so. From another QBO sale we have a popular kid's toy from the 1900s still made today, Jacks. AKA jackstones, knuckle-bones, snobs, astragalus, tali, dibs, or five-stones, Jacks is a contest among several players in which the ball is bounced once and then a successively larger number of Jacks is scooped up in one palm at each turn. Different throws have imaginative names like "riding the elephant", "peas in the pod", "horses in the stable", and "frogs in the well".
Versions of the game are found worldwide. The earliest dates to around 5000 B.C. and was played with real knucklebones of hooved animals, which are irregular, knobby shapes. Which leaves one to wonder, 'why the spiky Jacks sold today?' Current Jacks resemblance to caltrops cannot be ignored when your foot finds one in the dark! For those unfamiliar, caltrops are ancient spiked military devices scattered around a perimeter or across a road to stop incoming soldiers, chariots, or in modern times, tanks. The name "caltrop" is derived from the Old English calcatrippe (heel-trap), and the French chausse-trape (shoe-trap). The WWII caltrops pictured were called 'Czech Hedgehogs'. There's a reason those Jacks have real stopping power!
Fortunately, Queen B also sells plenty of the best defense against both Jacks and Legos, which would be – slippers! Maybe a pair like these fuzzy pink pigs here. See you soon.